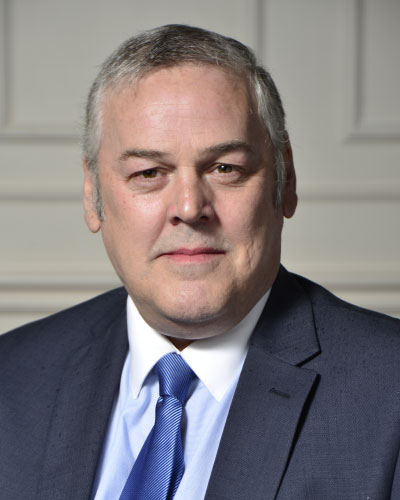 Ian is the Leader of the City of Wolverhampton Council and the Wolverhampton Labour Group.
As Leader Ian is also the Chair of the Cabinet, the decision making body at the Council.
Ian was elected to represent Fallings Park in the local elections 3rd May 2012.  He served as Mayor for the the municipal year 2015 -16 and raised over £17,000 for his chosen charities which included local foodbanks and soup kitchens, the Physiotherapy department at West Park Rehabilitation Hospital, the Kingswood Trust, Bilston Remembered and the Interfaith Network.
Ian is married and has two grown up children. He has  previously worked as a qualified nurse and prior to being elected as Leader in May 2019, he worked the Royal Mail.
An active presence in the ward Ian, alongside Councillors Steve and Val Evans, successfully campaigned to persuade Centro and National Express to re-instate the much needed bus services to the area.
Ian says "I have dedicated a considerable amount of my working life to public services, but I have also been self-employed and I am well aware of the financial pressures faced by local families. The Tory-led government has broken its promises on health, education and deficit reduction.   It is unfairly punishing local people by introducing cuts that hit areas like Wolverhampton harder than richer areas."
Ian is supported by the Co-operative Party and supports co-operative principles.
Click here to see which committees Ian serves on at City of Wolverhampton Council, a list of any outside bodies Ian attends in his capacity as Councillor and details of Cllr Brookfield's Advice Surgeries.
310 Bushbury Lane,
Wolverhampton, WV10 9UP